Assisted living for couples: Care that keeps you together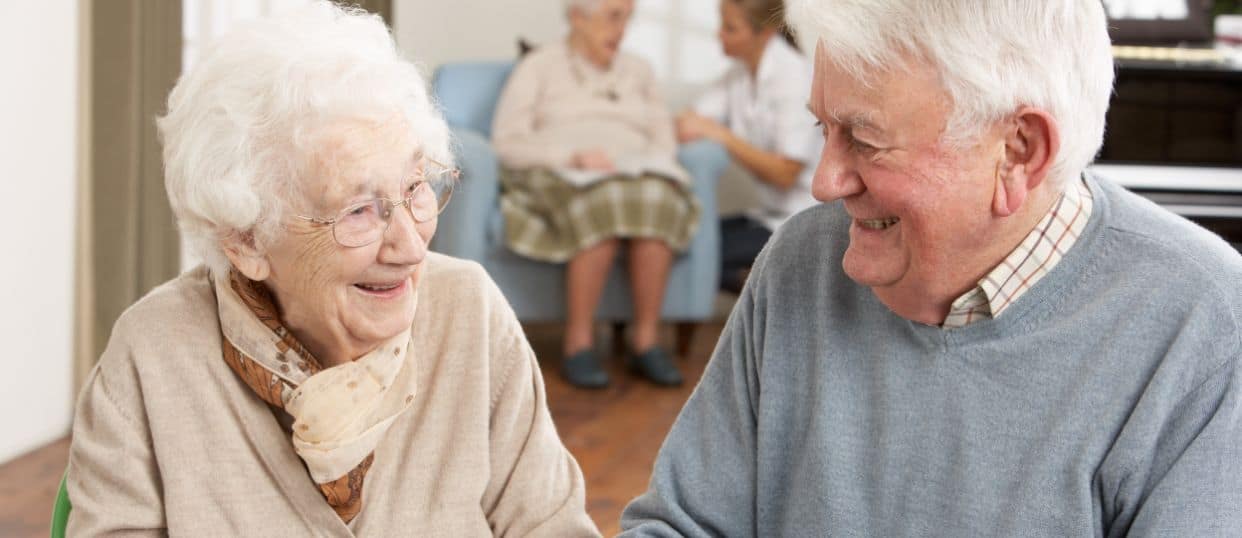 It's common for married couples to need different types of care as they age. Often, one partner needs more help, while the other takes on a caregiver role. And many families have a hard time finding assisted living for couples that fits these unique needs.
That's why it's important to find an assisted living community with a special focus on keeping couples together. Here are four key factors to consider so you can find the right place for both of your loved ones.
Different levels of care in one location
It's rare for couples to need the exact same level of care. So, your first step is to find a place that lets the couple receive different care while living in the same senior living apartment. It's common to focus on the health care of the spouse who needs more support. However, make sure the assisted living community offers activities and amenities that meet the other spouse's needs too.
Some couples fear a health crisis means they'll have to live apart. But, for many couples, this isn't the case. A senior living community that focuses on assisted living for couples will work around illnesses or new needs. They'll have programs for couples already in place. And they make it easy for couples to stay together—even as needs change.
Costs that work for couples
Another big factor in assisted living for couples is cost. Some senior living communities may provide for different care needs. But they require couples to live on different sides of the community. This means you're paying for two full sets of costs. For most, this isn't practical or cost-effective at all.
Look for assisted living that not only keeps couples in the same senior living apartment but also provides pricing designed for couples. If the couple lives together, will they both be charged for the highest level of care? Or will they only pay for the level of care they each need? Make sure to find a community that lets you customize your assisted living care—and pricing—based on your specific needs.
Connections with other couples
When considering assisted living, ask about how many other senior couples live in the community. One benefit of assisted living for couples is being around other couples like them. Having many married couples in the same community gives them the chance to talk to others sharing the same struggles.
This is especially true for the partner who has taken on the caregiver role. They no longer have to pretend everything is fine. They're surrounded by others who uniquely understand the situation because they're living it too. Specifically, the National Institute on Aging says this time with other caregivers helps prevent feelings of isolation and lets them know they aren't alone.
Care designed for the whole family
Finally, make sure the assisted living community supports a family approach to assisted living care. You want a care team that's focused on the whole person and family unit, not just numbers or physical needs. With customized care that supports relationships, couples can get back to enjoying married life.
They no longer worry about ongoing care needs. And this often helps relieve everyone's stress levels. As a result, many couples find a renewed sense of love and commitment—almost like being newlyweds again. Even more, the National Institute of Mental Health says this stress relief can help keep them healthier in the long-term too.
Discover our commitment to assisted living for couples
At Parkwood Healthcare, we're committed to caring for couples together. From multiple care options to a family-centered approach, we offer several benefits for couples that you might not find elsewhere. Contact Parkwood Healthcare today to find out more .about our Bedford, TX assisted living community.