The Top 3 Myths about Assisted Living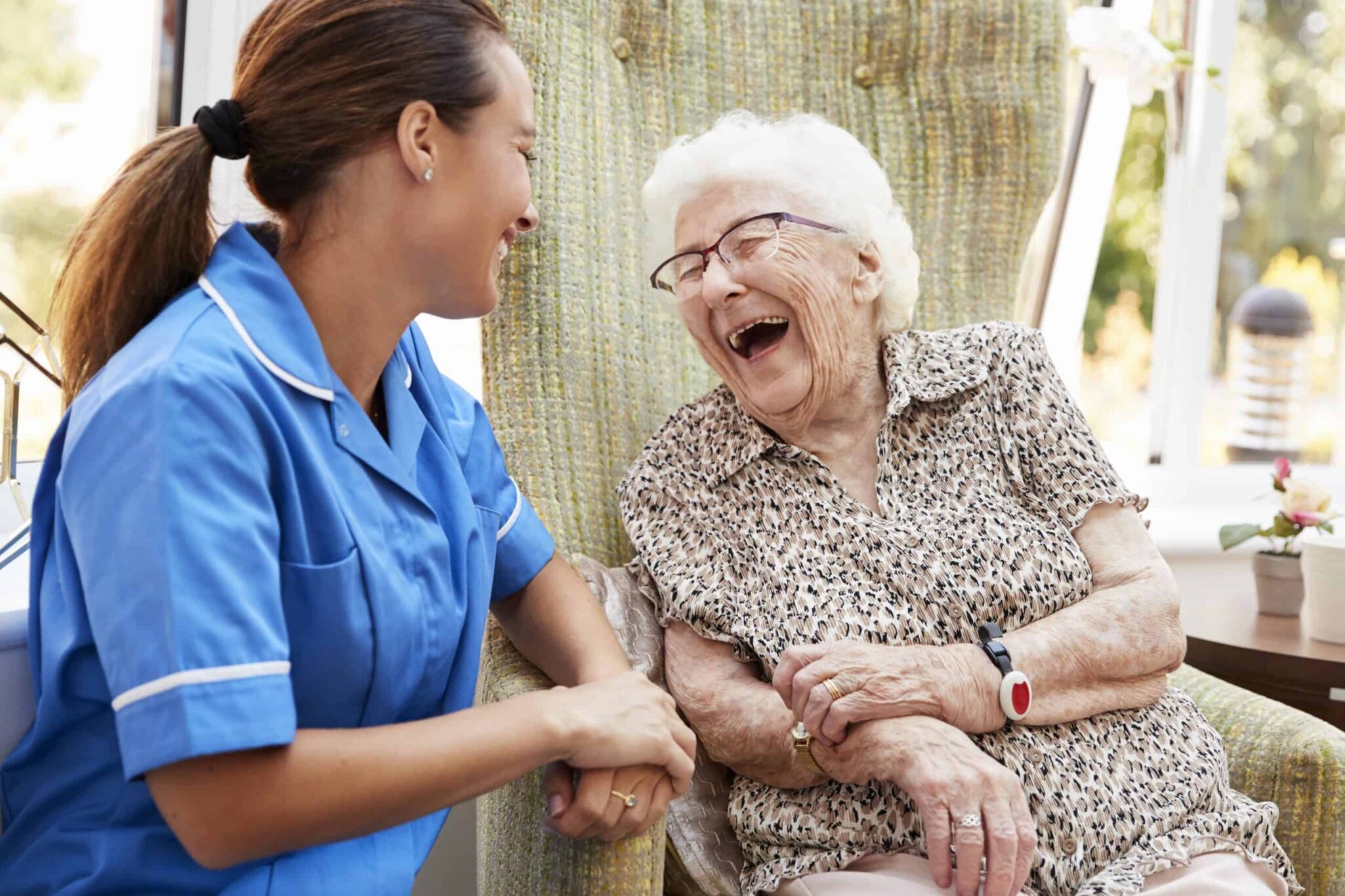 It's easy to feel confused by assisted living myths. Learning the truth behind the myths can help you choose the right senior living community for yourself or a loved one in Bedford, Texas.
Read on to learn the truth behind three of the most common myths about assisted living.
Myth #1. Assisted Living is the Same as a Nursing Home.
Truth: Assisted living communities and nursing homes are both long-term care options, but the similarity ends there.
Assisted living communities like Parkwood Healthcare provide more personal care than available at home or in an independent living community. But they don't offer round-the-clock medical care and supervision like a skilled nursing home.
At Parkwood, you can enjoy the independence and privacy of your own beautifully appointed spacious studio, suite or one-bedroom assisted living apartment, complete with a private bath and shower.
Your new home will have plenty of space for your own furniture and mementos. And, because our assisted living apartments in Bedford, Texas are pet-friendly, you can bring your furry companion with you!
You can choose from two levels of care tailored to your needs: traditional and enhanced assisted living.
Our assisted living staff will help with daily living activities, including:
Three nutritious meals each day.
Personal grooming.
Housekeeping services.
Medication management and administration.
Scheduled Transportation.
You'll feel right at home as we help you build friendships with other residents and take part in life enrichment programs that engage the body, mind and spirit.
Unlike assisted living communities, skilled nursing homes cater to people who require 24-hour supervision and ongoing custodial care. The clinical ambiance in most nursing homes feels more like a hospital than a community.
For those who need consistent daily help, assisted living may be the best financial choice. Because they deliver more intensive personal and medical care, skilled nursing facilities may be more expensive than assisted living communities.
If you or a loved one need nursing home care, you can look for and compare local options using Medicare's Nursing Home Compare.
Myth #2. If You Move into Assisted Living, You Lose Your Independence.
Truth: The second-biggest myth about assisted living revolves around loss of independence.
In fact, assisted living communities like Parkwood seek to preserve your sense of autonomy.
Rachel Reeves, a spokesperson for the National Center for Assisted Living, told US News & World Report that assisted living is, "built on this idea of maximizing independence, offering socialization and focusing on well-being while still offering a home-like environment."
How much time and money do you or your loved one spend now on meal preparation, housekeeping, home maintenance, lawn care and other everyday chores?
Living in a maintenance-free apartment at Parkwood releases you from all these chores and allows you to fill your life with what you enjoy most.
In our family centric environment, you can be as active and engaged as you want to be. You'll have access to a vibrant schedule of life-enrichment programs offered at our Bedford senior living community, including:
Social activities and entertainments.
Wellness and fitness programs.
Recreational activities and games.
Spiritual services.
A beauty salon.
Live life on your terms, with peace of mind from knowing you don't have to go it alone. Caring help is always there if they need it.
Myth #3. No One Enjoys Moving to Assisted Living.
Truth: After decades of working and tending to others, you might be ready to rest and let others take care of you.
Assisted living combines worry-free independence and opportunities to pursue friendships and interests.
Many seniors who live in single-family residences feel bored and alone as they age. Worse, isolation can create health risks.
According to National Institutes of Health research, social isolation is linked to increased risks of cognitive decline, high blood pressure, obesity, heart disease, a weakened immune system, and various mental health conditions.
Assisted living communities like Parkwood offer a chance to socialize and have fun with like-minded peers. Scheduled programs such as fitness activities, games, crafts, and entertainments keep our residents active.
Most people need some help with daily living as they age. But it can feel awkward to ask family members, friends or neighbors for help. In assisted living, caregivers are available around the clock.
Once they move in, most Parkwood Healthcare residents wouldn't want to be anywhere else!
In fact, positive reviews from our residents and their families earned Parkwood a 2020 The Best of Assisted Living award from SeniorAdvisor.com, the largest ratings and reviews site for senior care and services in North America and Canada.
Find out for yourself if you or your parent will love life at our Bedford, Texas assisted living community! Contact Parkwood Healthcare at 817-369-8361 to schedule a virtual tour