Signs Your Aging Parent Might Need Assisted Living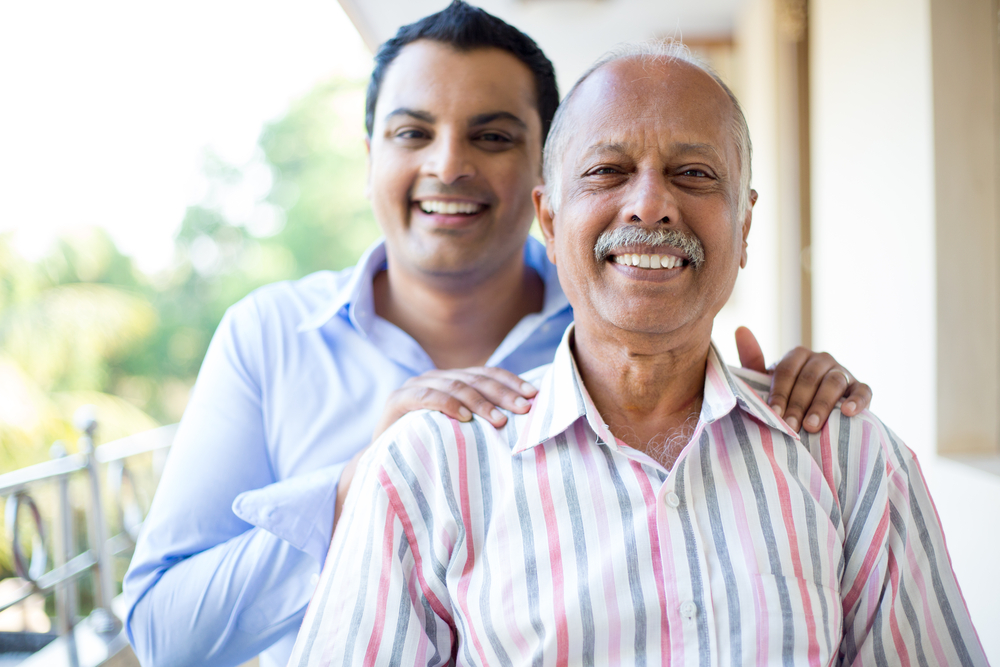 As you grow up, it's not uncommon for your parents to rely on you more and more. However, they might be reluctant to tell you they need more support as their needs change. Recognizing the signs an aging parent needs assisted living or getting them to admit they need help can be a difficult task.
Many seniors downplay their issues or concerns to avoid concerning their loved ones, but as a caregiver, it's your job to try and spot the signs they need more support. You never want to wait until an accident, injury or illness to find your loved one the additional help they need.
How can you be proactive about your loved one's health and wellness? By making yourself aware of the signs an aging parent needs assisted living, you can better prepare yourself to find a higher level of care when the time comes. When you're with your parent, look for the following signs they may need help:
Difficulty performing activities of daily living – If you notice your parent is struggling with everyday tasks like getting dressed, bathing, walking or eating healthy meals, these could be signs they need additional help. Neglecting personal hygiene and the activities associated with daily living could mean they need the support of an assisted living community.
Changes in behavior – If you spend time with your loved one frequently, you'll most likely notice any sudden changes in their behavior. If their mental health status changes quickly, it could be time to explore senior living communities. Pay attention to things like losing interest in hobbies, difficulty keeping track of time, showing a lack of motivation, or changes in mood or sleep patterns. These behavioral changes could indicate that you need to consider a senior living community.
Changes in physical appearance – If you spend a lot of time with your aging parent, it might be difficult to notice subtle changes in their appearance. But, if you start to see weight loss, unexplained bruising or wounds, poor hygiene or dirty clothing, these could be signs that your aging parent needs assisted living.
Neglecting responsibilities – When it comes to signs an aging parent needs assisted living, neglecting responsibilities is major. If you notice them struggling to maintain their household, hoarding things, leaving their mail unopened and not paying bills, it could indicate they need more help.
Changes in memory – Age-related memory decline is typical. Still, when you start to notice frequent forgetfulness, increased confusion, repetitive speech patterns, loss of reasoning or consistently poor judgment, these could be signs your aging parent needs assisted living.
Talking to Your Loved One About Senior Living Communities
Approaching the conversation about assisted living can sometimes be challenging. Since you don't want to make your parents feel like they are losing their independence, it's important to focus on the benefits of assisted living communities. Quality senior care is designed to help seniors stay active and independent longer by providing support with the tasks associated with daily living.
At Parkwood, we combine the independence and privacy of a home with 24/7 support from helpful staff. Our Bedford, TX, senior living community is designed to make life more manageable and enjoyable.
Assisted Living That Feels Like Home at Parkwood in Bedford, TX
Parkwood offers traditional senior assisted living and enhanced assisted living in Bedford, TX, two levels of service tailored to our residents' care needs at an all-inclusive rate. Parkwood is an inviting senior living community, rich with a caring staff and the right combination of services and amenities to help seniors get the most out of every day.
As soon as you notice signs your aging parent might need assisted living care, we encourage you to schedule a tour of our senior living community in Bedford, Texas. Contact us to learn more.