Post-Hospital Care: Should I Choose Home Health or Short-Term Stays?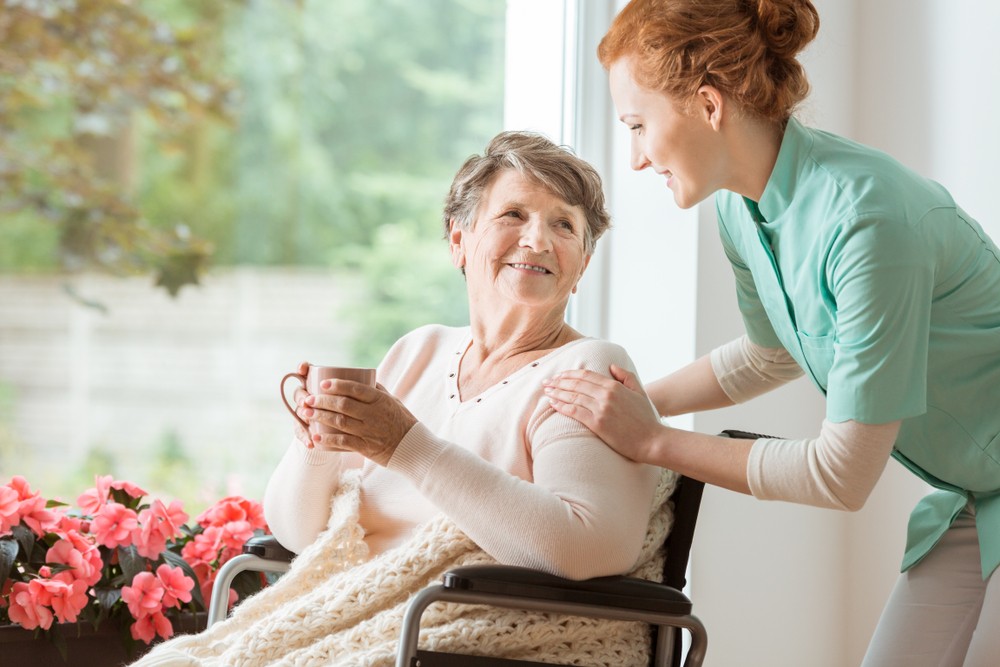 After a stay in the hospital you may be well on your way to recovery and yet find yourself suffering from the uncomfortable condition known as homesickness. You want to get back to familiar surroundings, your usual routine, and your own cozy bed. However, before you can resume your everyday life, you'll typically need short-term rehabilitation, which is a type of post-hospital care that helps you recover function that may have been lost during your hospital stay.
Although senior rehabilitation can take place in your home through home health services, there may be good reasons for you to choose short-term rehabilitation in a retirement community instead. To make the right choice for your post-hospital care, here's what you need to know:
The Goal of Short-Term Rehabilitation
Even if you no longer need the acute care offered in a hospital, chances are, you're not ready to leap back into independence quite yet. Although you may have recovered from the illness, injury or surgery that necessitated your hospitalization, you've likely lost physical strength or balance after lying in a hospital bed with limited opportunities for movement. Short-term rehab can help you recover strength and abilities using a combination of therapeutic services, which include:
Physical therapy to restore strength, balance, endurance and mobility. It can also help you reduce or manage pain.
Occupational therapy to regain the ability to manage essential daily tasks, like dressing, bathing or cooking meals.
Speech therapy to address any issues with communication or swallowing.
Weighing Your Short-Term Rehabilitation Options
Consult your medical team and discharge planner to see if they have suggestions regarding where you should complete your post-hospital care. In addition, the following factors can help you determine whether home health or short-term rehab in a retirement community would best facilitate your recovery:
Insurance stipulations. Your insurance provider may require that you complete short-term rehab as an inpatient, especially if you're recovering from a major illness, injury or surgery. This requirement is due primarily to research that shows that patients who receive short-term rehab in a skilled nursing center are less likely to be readmitted to the hospital than those who go directly home.
Availability. Find out if there are providers in your area who offer the necessary services through home health. Also consider any special equipment you may need. You may find that it's more practical to opt for a short stay in a senior rehabilitation center where the services and equipment you need are easily accessible.
Potential complications. The full-time staff in a senior rehabilitation center are available round-the-clock to monitor your health and act promptly if unexpected complications arise, helping to keep your recovery on track.
Logistics. Scheduling your visits from home health professionals and transportation to outpatient appointments can be a challenge you don't need when you're trying to recover from a health setback. In a short-term rehab center, a physician-led, multidisciplinary team coordinates your care, relieving you of scheduling hassles. Plus, with an on-site team of professionals, you may have multiple therapy sessions a day, which can support a faster recovery.
Activities of daily living. You may not yet be able to immediately resume some of the daily self-care tasks such as dressing, bathing and preparing meals. In a short-term rehab center, staff members are available 24/7 to help with personal care whenever you need it. And a culinary team ensures that you're served nourishing, delicious meals.
Environment. Home may be where the heart is, but that doesn't mean it's conducive to successful recovery. If, for example, stairs make it temporarily impossible for you to reach your upstairs bedroom — or your front door — you may find a short-term rehab center is the better choice for your recovery.
Senior Rehabilitation Services as Parkwood
At Parkwood, our team of nurses, rehab therapists and advisory physicians is dedicated to creating a positive environment where you'll get the support and encouragement you need to return home as quickly as possible.
You Are Invited to Experience Our Community!