7 Tips for Touring an Independent Living Community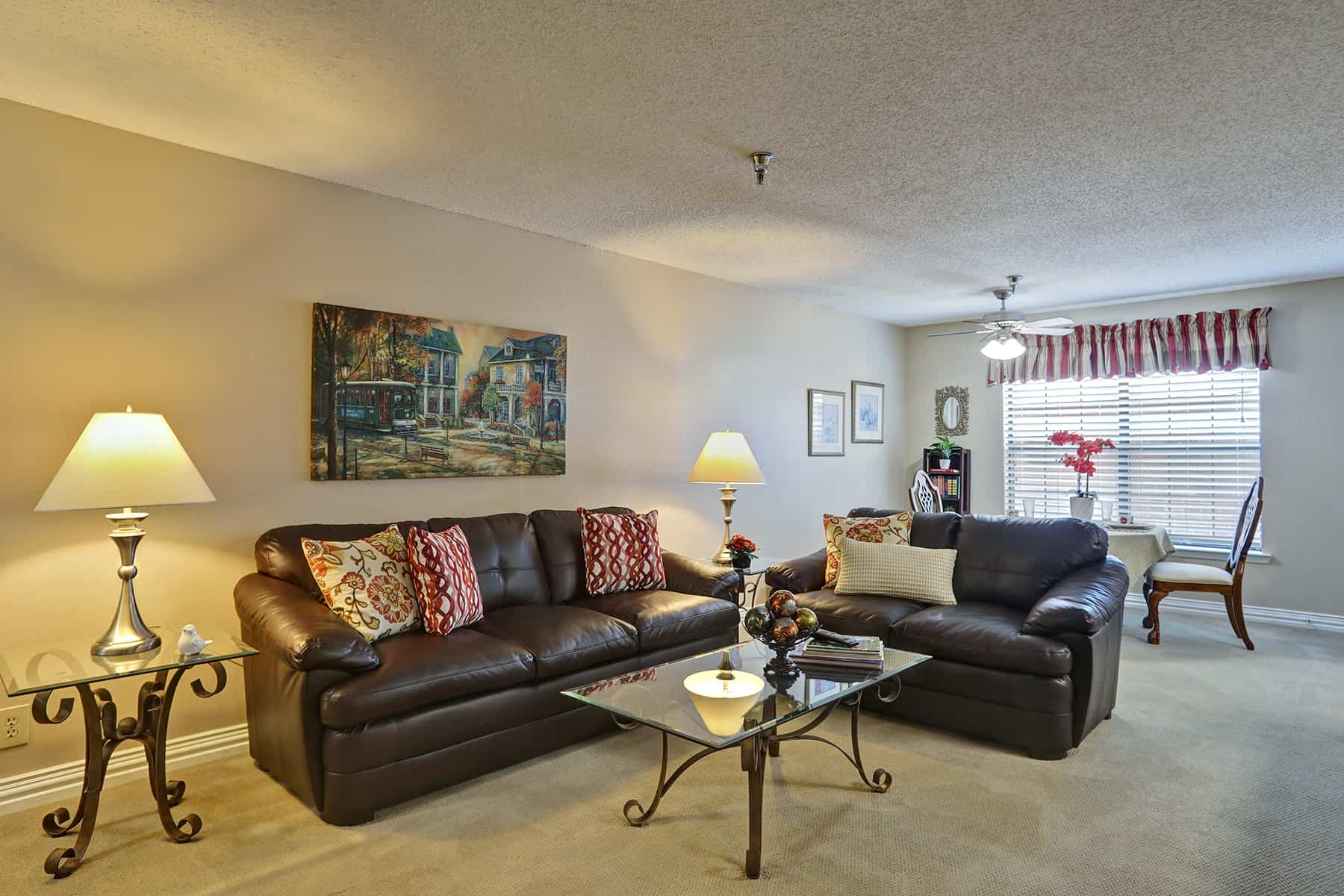 Get the Most From Your Independent Living Tour
The move to independent living is a big decision. So, you want to feel confident in final your choice. One of the best ways to get to know a community is through an independent living tour. Today, many locations are offering in-person and virtual options based on your needs and comfort.
Once you have your tour scheduled, you want to make sure you're covering all of the important points. Use the following list to help you be prepared through every step of your tour—including before, during, and after.
Decide what's most important. Different independent living communities emphasize different features. Before your independent living tour, sit down and make a list of what's most important to you. It's also helpful to ask your family for feedback. They may have a perspective on your priorities that you haven't thought about. Taking a little time before your visit to prioritize amenities will help you know what to look for during your visit.
Check out the independent living

community and local area

. If you haven't already, do a search online to learn more about the community. You can also read reviews from other residents online and on social media. Even more, do some research on the area surrounding the community. If you aren't familiar with the specific neighborhood, it's important to learn about shopping, health care, and other amenities nearby. You'll want easy access to the types of businesses you visit most.
Use a checklist and take notes. Once you start your independent living tour, it can be hard to remember everything off the top of your head. Bring a checklist so you can be sure to cover everything. If you aren't sure what to include, start with a checklist that's already made—like this one from the American Senior Housing Association. In addition, have a place to take notes as you make your way through the list. This way, you can go back and review all of the information you gathered.
Interact with staff. The staff at the community you choose has an effect on your overall satisfaction. Get to know what types of staff are on-site. From administration to reception to food services, there are many people you may see during a tour. If you have the opportunity to talk to more than just your tour guide, take a moment to say hello or ask a question. These small interactions with staff can give you a feel for day-to-day life at that independent living community. 
Talk to an independent living resident. In addition to staff, ask for feedback from existing residents. Depending on your visit, this could be written or recorded reviews provided to you. You may get the chance to briefly talk with a resident during your tour too. Ask them about what they enjoy most. Or if you have a specific concern, this can be a good opportunity to hear the viewpoint of someone who lives there.
Get outside. Outdoor spaces are a key factor in your well-being. One study in the journal Extreme Physiology & Medicine showed access to outdoor spaces improved mood, reduced stress, and supported physical health. So, during your independent living tour, check out the outdoor features included in the community.
Follow up after your visit. Many independent living communities will follow up with you after your tour. This is a good sign that they care about your needs and questions. But feel free to reach back out to the community on your own too. It's often helpful to wrap up any last questions or clarify something from your tour. Some senior adults and families like to do one last walk through before they make a choice. Once you have all of the information you need, you'll be ready to make your move with confidence.
Schedule Your Tour of Parkwood Retirement
We'd love the chance to tell you more about our independent living community. Parkwood Retirement offers virtual tours and in-person tours with safety precautions. Call us today to learn more or schedule an in-person or virtual visit online.