9 Questions to Ask When Considering a Short-Term Rehab Facility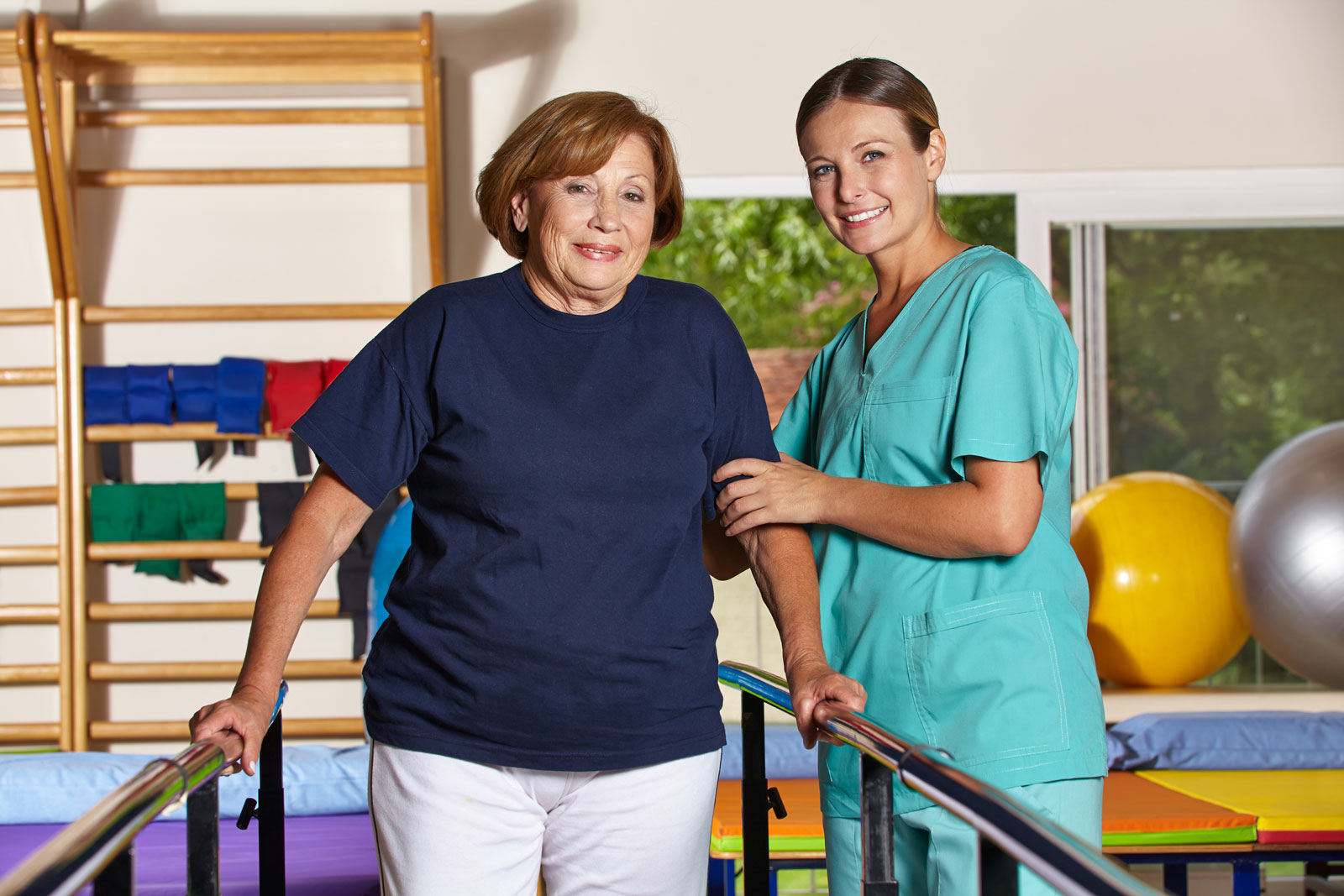 If you've been told you'll need a short-term rehab stay after leaving the hospital, you want to get to know your options. In general, short-term rehab facilities offer nursing care and physical, occupational, and speech therapy. The goal is to give you the extra support you need to transition back home.
For planned procedures, you may have time beforehand to visit local facilities. Or, for unexpected stays, you may have a loved one to help with choosing a facility. In either case, having a list of questions can help you get all the details you need to make the best choice.
Questions for Your Short-Term Rehab Facility Visits
Whether you visit in person or through video, you'll want to make a list of questions ahead of time and write down the answers. Use these nine questions to help guide your visit.
Do you accept insurance or Medicare?
Understanding the cost of your care is especially important. And every insurance policy is different. Ask if someone at the facility can help verify what is covered. For Medicare, you can visit Medicare.gov to get additional details on qualifying for short-term rehab coverage.
What will my therapy schedule look like?
Look for a facility that has therapists on-site every weekday. For example, you may receive therapy services for up to five days a week. These scheduling details are important to ensure you get consistent care services to reach your goals.
Who is on my care team?
You want a short-term rehab team that provides multiple areas of expertise. Ask about areas of care such as physical therapy, occupational therapy, speech therapy, social work, and nursing.
How many care providers are on staff?
You can ask about how many registered nurses, licensed practical nurses, and certified nursing assistants are on each shift. Then, compare this number to the total number of patients at the facility. This will provide you with a patient-to-staff ratio.
Do you specialize in specific areas of care?
The therapists at each facility may have special certifications or expertise, which can impact your choice. Get more details on care for your unique health, such as cardiopulmonary care or wound care. The community should be able to meet these needs.
Who helps decide my plan of care?
A facility should get a baseline picture of your needs so that it can create a personal plan of care for you. Specifically, you want a facility that has a discharge planning process to help create goals and a timeline for your recovery. Also, look for a location that includes you and your family in the discussion.
What happens when I first move to rehab?
After your doctor orders rehab services, you'll get ready to move to short-term rehab. Look for a facility that has a liaison who can coordinate a seamless transfer. Within your first 24 hours, the facility should perform a complete assessment of your care needs. Depending on the time of day, you may even have this assessment the same day you move.
What items should I bring with me to short-term rehab?
You may be at rehab for multiple weeks, so you want to feel at home. Ask if you can bring familiar items, including photos, a pillow, or a blanket. You'll also be able to wear your own clothes, and you will want closed-toed shoes. Typically, facilities should provide toiletry items and linens for you.
What happens after my short-term rehab stay?
Find out if the facility has support to help you transition to your next step. Ask about the process of coordinating services such as home health. You want a facility that will connect you to the right care even after you leave.
Finding the Best Short-Term Rehab Facility to Fit Your Needs
When you or your loved one visits a facility, your overall feeling is important too. A place that makes you feel welcomed and supported goes a long way to help you heal better. In the end, look for a facility that fits your specific needs. The more resources and personalized care you have, the more you can focus on getting back to daily life.
At Parkwood Healthcare, we specialize in the short-term rehab needs of seniors. Our experienced care team provides you with quality care so you can regain function and confidence. Contact us today to learn more about our short-term rehab services in Bedford, TX.