Need relief? Assisted living helps senior caregivers regain wellness.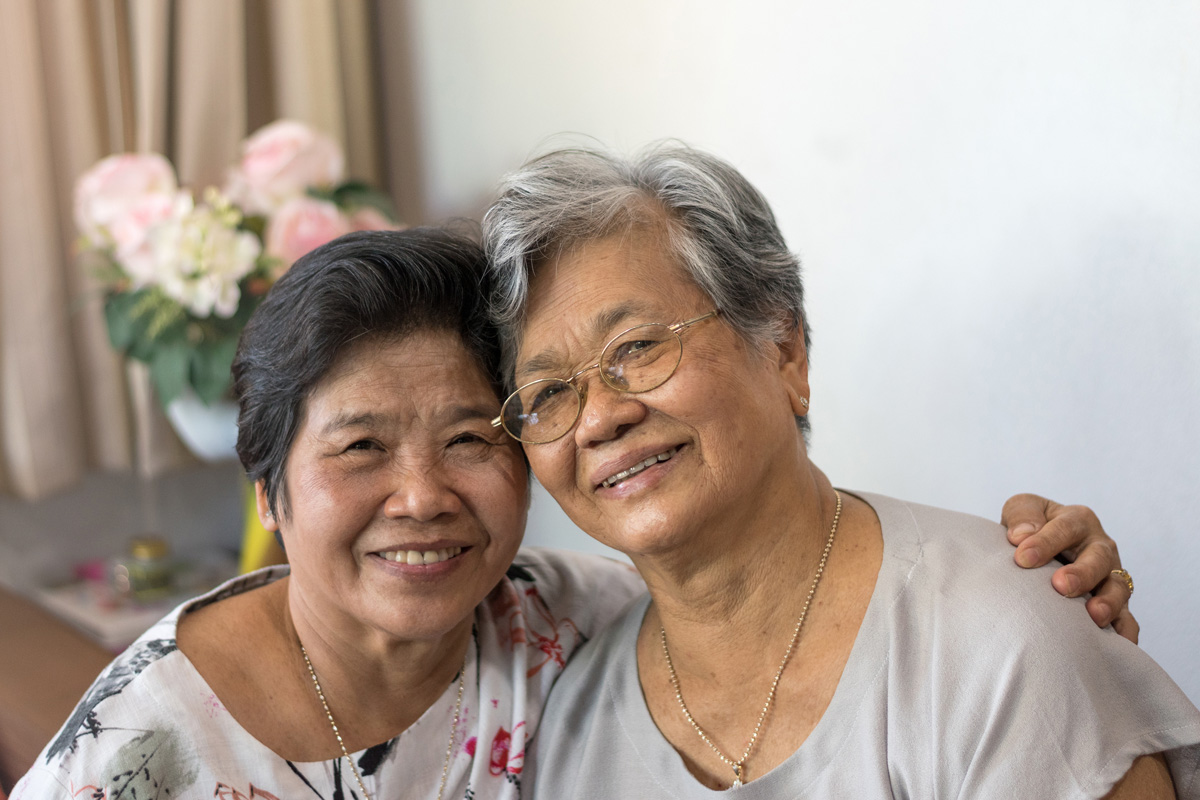 When you become a caregiver, it affects every aspect of your life—social, mental, emotional, financial, physical. And, sooner or later, your senior loved one may need more care than you can give. Assisted living helps senior caregivers get their loved ones the care they need while also providing much-needed caregiver support.
You may only need short-term help through a respite program. Or your loved one may be ready for full-time care in assisted living. In either case, you can regain wellness in these five ways.
1. Social Wellness
Have you lost touch with friends or activities you once loved? Many caregivers become isolated because of their roles. They don't have the free time they used to have. In fact, about 1 in 5 caregivers have feelings of loneliness, the AARP says.
Assisted living helps you both with social wellness. You regain time to take up a hobby, meet with friends, or travel. In the same fashion, your loved one is surrounded by social support. After all, assisted living provides ways to stay engaged every day.
2. Mental Wellness
The ongoing mental stress of caregiving shouldn't be ignored. In time, constant stress or worry could lead to mental health concerns. This can affect both your well-being and the well-being of your senior loved one.
Assisted living helps relieve some of the stress and worry of caregiving. You no longer carry the mental load of making sure every task is completed. For example, assisted living takes away worries about taking medication. Or you can let go of worries about making three healthy meals a day since it's included in assisted living care.
3. Emotional Wellness
Caregiving includes both positive and negative emotions. On one hand, you may feel pride in caring for your loved one. But you may also feel sad, frustrated, or angry. That's OK from time to time. But if these negative emotions take over, it may be a sign you need relief.
With assisted living, you can still take pride in providing what's best for your loved one. However, instead of focusing on the duties and tasks, you can focus on the person. This offers you a chance to find love and joy again as you spend quality time together.
4. Financial Wellness
Finances affect your wellness too. As a caregiver, you may have changed jobs, missed work, or made other financial changes. Because of this, 25% of caregivers report medium or high financial stress, the CDC says.
Even if you didn't make big financial changes, managing multiple bills for your loved one's care can add stress. Assisted living provides caregiver support by having one cost to manage for many of their loved one's needs. You know what cost to expect and can plan finances for the future.
5. Physical Wellness
Caregiving impacts your physical health too. You might have less time to exercise or put off checkups. Or stress may show itself in physical ways. The more hours of caregiving you provide, the more you are at risk for poor health, says the Family Caregiver Alliance.
Assisted living helps caregivers with physical safety concerns as well. Do you have trouble physically supporting or lifting your loved one? This could lead to an injury for you both. Assisted living offers a safe environment for care.
Assisted Living Supports Your Loved One and You
At Parkwood Healthcare, we love helping seniors get the right care and providing caregiver support. We offer both long-term assisted living apartments as well as fully furnished apartments for short-term stays.
If you need a short break from caregiving this summer, our Respite Care program is perfect for you. Contact us today to learn more and schedule summer care.