Managing the Emotions That Come with Downsizing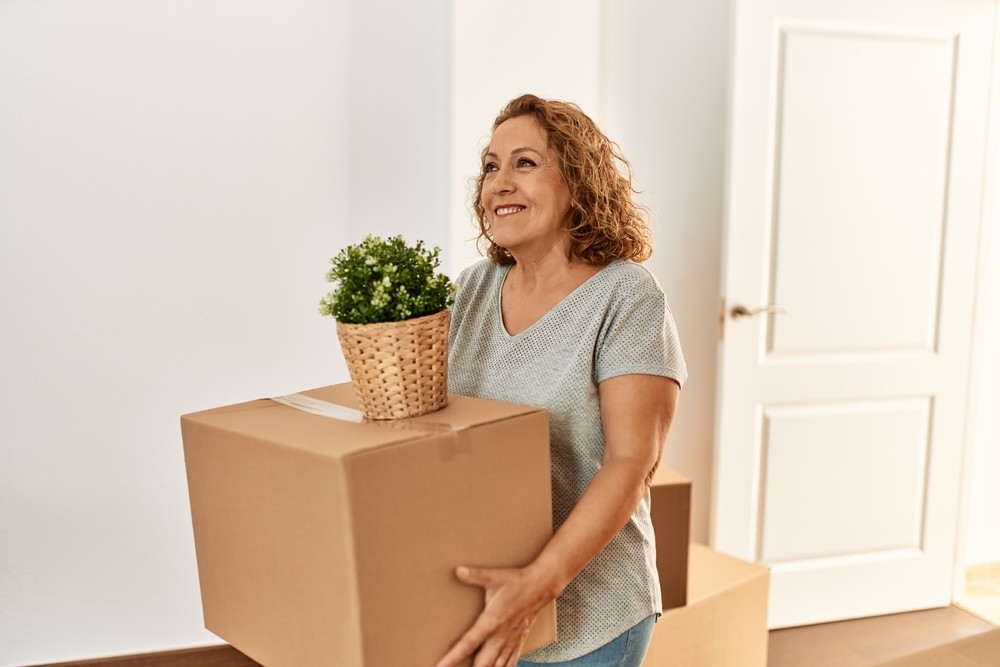 Downsizing is a rite of passage most of us will experience. Some people dread it, while others consider it the next step in achieving the lifestyle they want. No matter how you look at it, downsizing can bring up feelings of nostalgia, grief and anxiety. To help you navigate this difficult journey without feeling overwhelmed, here are some suggestions for dealing with the emotions of downsizing.
Let Your Feelings Surface
Moving is stressful at any age, but as you sort and pack a lifetime's worth of belongings, you may feel sad about closing this chapter of your life. It's important to make space for these feelings, which are a normal part of the downsizing process. Give yourself time to reflect on the memories that surface as you sift through your possessions. Call a friend or family member, so you have a companion on your trips down memory lane.
Think About the Next Chapter in Your Life
Your next home may be smaller, but it's the ideal setting for your future adventures. After moving to a senior living community, residents often feel like they have a new lease on life once they've settled into their senior apartment. Without the responsibilities of homeownership, residents have plenty of time for new friends, favorite activities and exciting adventures.
Give Yourself Time
One of the kindest things you can do for yourself during this transition is to set a schedule with plenty of time built into it. Give yourself several months before your move date to sort through your belongings. Write down daily goals to help you keep the project moving forward. And share your plan with friends and relatives so they'll be available to pitch in when needed. Taking these steps to develop a project plan will help you feel more control over the process and ease your anxiety.
Take It Easy at First
Give yourself an emotional boost by starting with the easy parts of the project first. The laundry room or a linen closet can be a good place to begin, since they're usually small and don't tend to house the items you're most attached to. As you complete these easier tasks, you'll build confidence and feel better prepared for the more difficult rooms, such as the garage or kitchen where decades worth of stuff can accumulate.
Envision Your New Lifestyle
This transition is a chance to revitalize your life. Take time to imagine the lifestyle you want to enjoy and then consider which of your belongings will fit with that lifestyle. For items that you know you won't need but feel sentimentally attached to, consider taking a photo before finding them a home among family or friends.
Call in the Experts
If you're short on time or simply prefer to make use of a professional's expertise, senior move managers can be a welcome resource. With their help — packing, sorting, disposing of unwanted items and settling you into your new digs — many of the stresses of the move will be lifted from your shoulders, giving you more time for dealing with the emotions of downsizing.
Remember that Change Can Be Liberating
In dealing with the emotions of downsizing, you may be surprised to discover that this rite of passage has an energizing effect. Simplifying your life and decluttering can be liberating, and you'll feel empowered knowing that you're taking an important step toward the future you want.
Begin the Next Chapter of Your Life at Parkwood
The amenities, services and maintenance-free lifestyle you'll find at Parkwood make us the perfect place for your next chapter in life. You'll feel right at home in our pet-friendly independent living community, where apartments have private balconies or patios, and full kitchens. You'll also enjoy the peace of mind of knowing that should your health change, higher levels of care — including assisted living, enhanced assisted living, rehabilitation and skilled nursing — are available on the same campus. Contact us to learn more about senior living at Parkwood.