What is Skilled Nursing? Here's Everything You Need to Know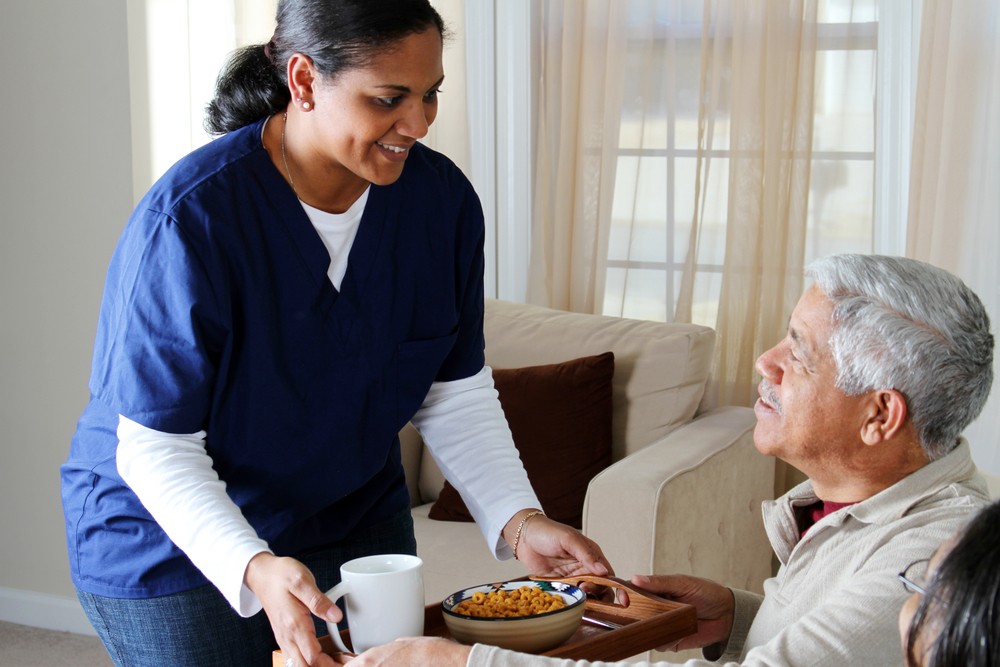 Not all skilled nursing facilities are created equal, so when it comes to finding the right level of care for yourself or a loved one, there's a lot to explore. Skilled nursing is complex, high-level medical care provided under the supervision of a team of medical professionals, including doctors, nurses and specialists.
Typically, skilled nursing involves short- or long-term nursing care in a hospital, rehabilitation center, or skilled nursing facility. Many skilled nursing facilities are housed within senior living communities that offer independent living and a full continuum of care.
Skilled nursing care can include any of the following:
Wound care
Physical therapy
Occupational therapy
Speech therapy
IV therapy
Management of chronic diseases, chronic illnesses, and debilitating conditions or disabilities
After recovering from a surgery, injury, or procedure, it's common for individuals to need short-term skilled nursing care … another term for rehabilitation. This type of care is designed to help individuals build their strength up before returning home to their day-to-day life.
Benefits of Short-Term Skilled Nursing Care
The benefits of short-term skilled nursing care are numerous. Many seniors are tempted to return home immediately after a hospital stay. Still, they must understand how much they could benefit from the individualized attention, professional services, and insurance coverage they can receive through rehabilitation.
Below are some of the most valuable benefits to opting for short-term skilled nursing care in a senior living community:
Reduced risk of rehospitalization. After being hospitalized for a serious injury or fall, there is always a risk of rehospitalization. Skilled nursing care can minimize this risk by helping you build back your strength before returning home.
Specialized interdisciplinary therapy. Many senior living communities offer short-term or long-term rehabilitative care that focuses on physical, occupational and speech therapies.
Around-the-clock care. You benefit from 24/7 care and support as needed.
Personalized care and assessments. You receive ongoing progress assessments and enjoy a personalized level of care that helps you thrive.
Dietary support. Diet is important when recovering from an injury or illness. With nutritious meals provided, you can maintain a healthy diet throughout your recovery journey.
Skilled Nursing Care in a Full-Service Senior Living Community
Senior living communities offer various levels of living, including independent living, assisted living, memory care, and skilled nursing/rehab. These senior living communities (often referred to as either "full-service" or "all-inclusive") also boast multiple services and amenities to help seniors live each day to the fullest. Since the emphasis is on whole-person wellness, the community does everything it can to help residents maintain independence for as long as possible. And those who need short- or long-term care at any level will find the care and support they need right on the same campus.
For individuals looking for long-term skilled nursing or short-term skilled nursing (rehab), the accommodations are comfortable, and the atmosphere is welcoming and supportive. Whether they're current residents of the community or short-stay guests, they all receive assistance with the activities of daily living and access to targeted therapies designed to improve quality of life.
At Parkwood in Bedford, Texas, we focus on providing quality care and excellent service. No matter what level of post-acute care is required, our staff is knowledgeable and supportive.
We take an individualized approach to care with a personal touch. Our staff is highly trained and dedicated to helping residents feel a sense of independence, respect and dignity. In addition to housekeeping, laundry services, and other on-site services and amenities, we offer exceptional skilled nursing services, including:
24/7 skilled nursing
Cardiopulmonary care
Contracted hospice services
On-site physicians
Mobile X-ray and lab services
Wound care management
Psychological/psychiatric referrals
Secured Alzheimer's skilled nursing
Our skilled nursing facility is ready to meet your needs by supporting you or your loved one with whatever assistance you need.
Explore Skilled Nursing Care at Parkwood
At Parkwood, residents stay engaged and active so they can keep functioning at the highest possible level. We create a sense of community, and we believe that makes all the difference.
If you or a loved one needs a skilled nursing facility, we encourage you to learn more about our Bedford, Texas, senior living community and contact us to discuss your options.